Helen Varley Jamieson
Submitted by
helen
on Wed, 25/06/2008 - 03:46.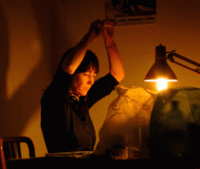 I am a writer, theatre practitioner & digital artist from New Zealand, currently based in Munich, Germany. I hold a Master of Arts (Research) investigating my practice of cyberformance, that is live performance on the internet. I am a founding member of the globally dispersed cyberformance troupe Avatar Body Collision, and part of the UpStage project, an open source web-based platform for cyberformance.
My background is as a theatre practitioner, and I have also worked professionally in the internet industry since the mid-90s. Cyberformance is a hybrid practice situated between theatre and digital/net arts which has given me a broad general knowledge across disciplines.
I am actively involved in numerous arts networks including faces, the eclectic tech carnival, netbehaviour, the Aotearoa Digital Arts network, the Magdalena Project, Webgrrrls Aotearoa and others.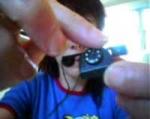 helen varley jamieson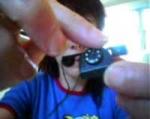 helen varley jamieson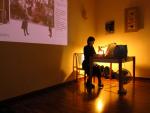 make-shift
---
---