Ushi ur Reiter
Submitted by
admin
on Sat, 01/12/2007 - 22:50.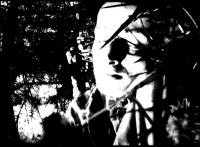 Us(c)hi Reiter studied graphic and design at the Kunstuniverstät Linz. As artist and web developer with a special interesst in net.activism and audio-visual communication she has been collaborating with different groups and artists since 1998.
She continues to research Free/Libre/Open Source Software in the frame of cultural production and art as well as work on conceptual and performative setups using electronic and analog media.
Since June 2005 Reiter runs the non-profit cultural backbone organisation servus.at/Kunst & Kultur im Netz. (www.servus.at)
---
---